Staying active when it's hard to move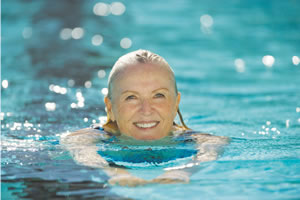 Image: Thinkstock
Arthritis and other mobility issues shouldn't stop you from getting the exercise you need.
You've heard the same exercise recommendations over and over—30 minutes of moderate-intensity aerobic activity on most days of the week, interspersed with a couple of strength training sessions. That's great advice, but what if your joints are so sore and stiff from arthritis that you have difficulty just getting around?
Exercise is exceptionally important, both for controlling your weight and helping to prevent conditions like type 2 diabetes and heart disease. And the less you move, the worse you'll feel. "When you move less, your walking speed decreases, and we know there's a really strong link between walking speed and mortality," says Kailin Collins, a physical therapist at Harvard-affiliated Massachusetts General Hospital.
To continue reading this article, you must
login
.
Subscribe to Harvard Health Online for immediate access to health news and information from Harvard Medical School.