High-tech scan reveals protein in the brain linked to Alzheimer's disease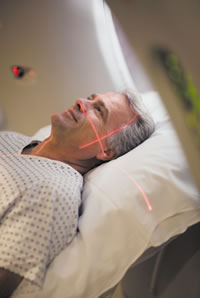 Image: Thinkstock
A special form of PET scanning offers a more certain diagnosis for some, but at a steep out-of-pocket cost.
A new kind of brain scan can detect beta amyloid, an abnormal protein associated with Alzheimer's disease. It can be helpful when, based on symptoms and a careful assessment, your doctor suspects Alzheimer's dementia but remains unsure of the final diagnosis. "If your doctor suspects that the underlying cause of your cognitive deficits is Alzheimer's disease, then a scan like this can help corroborate that," says Dr. Gad Marshall, an assistant professor of neurology at Harvard Medical School. "It can help with the hard-to-call cases."
The major catch is that Medicare and private insurance don't generally cover the cost of the test, which could exceed $3,000. But for those able to pay, the scan could provide more time to come to terms with a diagnosis of Alzheimer's and plan for future health care.
To continue reading this article, you must
login
.
Subscribe to Harvard Health Online for immediate access to health news and information from Harvard Medical School.