Ask the doctor: Blood tests for Alzheimer's disease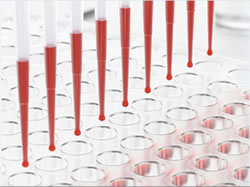 Image: Thinkstock
Q. I've read a lot lately about blood tests for predicting your risk for Alzheimer's disease. Do they work?
A. Researchers are working hard to create an "early detection" blood test for Alzheimer's disease. But right now, none can accurately predict an individual's risk for the illness.
The tests are based on the idea that certain telltale substances in the blood or urine, called "biomarkers," can be used to identify people more likely to develop Alzheimer's disease. The hope is that finding the right pattern of these biomarkers will provide a highly discriminating test and possibly identify targets for new Alzheimer's drugs. At this time, no such test is available.
To continue reading this article, you must
login
.
Subscribe to Harvard Health Online for immediate access to health news and information from Harvard Medical School.