Latest from Harvard Health
Meet the Harvard Health Experts

Featured Expert:
Anthony L. Komaroff, MD
Anthony Komaroff is the Steven P. Simcox/Patrick A. Clifford/James H. Higby Professor of Medicine at Harvard Medical School, Senior Physician at Brigham and Women's Hospital in Boston, and Editor in Chief of the Harvard Health Letter. He was Director of the Division of General Medicine and Primary Care at Brigham and Women's Hospital for 15 years and is the Founding Editor of NEJM Journal Watch General Medicine, a summary medical information newsletter for physicians published by the Massachusetts Medical Society/New England Journal of Medicine. Dr. Komaroff was the Editor in Chief of Harvard Health Publications from 1999 to February 2015.
Dr. Komaroff practiced general internal medicine for 45 years. He teaches courses on clinical medicine and clinical research methods at Harvard Medical School. He has served as an advisory board member for the Department of Health and Human Services, the U.S. Centers for Disease Control and Prevention, the National Institutes of Health, and for the Institute of Medicine of the National Academy of Sciences. He is the author of over 270 journal articles and book chapters and of two books. In recognition of his accomplishments, Dr. Komaroff has been elected as a Fellow of the American College of Physicians and of the American Association for the Advancement of Science.

Deepak L. Bhatt, MD, MPH
Dr. Deepak L. Bhatt is Executive Director of Interventional Cardiovascular Programs at Brigham and Women's Hospital Heart & Vascular Center and Professor of Medicine at Harvard Medical School. He is also a Senior Physician at Brigham and Women's Hospital and a Senior Investigator in the TIMI Study Group. Dr. Bhatt's research interests include heart attack and other acute coronary syndromes, preventive cardiology, and advanced techniques in cardiac, cerebral, and peripheral intervention. He is the author or coauthor of more than 700 publications. Dr. Bhatt earned his medical degree from Cornell University and a masters of public health from the Harvard School of Public Health. He completed his internship and residency in internal medicine at the Hospital of the University of Pennsylvania, and was a fellow in interventional cardiology and cerebral and peripheral vascular intervention at the Cleveland Clinic. Dr. Bhatt has been listed in Best Doctors in America since 2005. He was selected by Brigham and Women's Hospital as the 2014 Eugene Braunwald Scholar.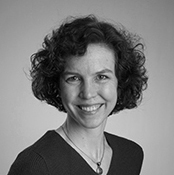 Julie Corliss
Julie Corliss is executive editor of the Harvard Heart Letter. Before working at Harvard, she was a medical writer and editor at HealthNews, a consumer health newsletter affiliated with The New England Journal of Medicine. She is co-author, with Dr. George Blackburn, of Break Through Your Set Point: How to Finally Lose the Weight You Want and Keep it Off. Julie earned a B.A. in biology from Oberlin College and a master's certificate in science communication from the University of California at Santa Cruz.
Nancy Ferrari
Nancy Ferrari is a managing editor at Harvard Health Publications and executive editor for the Harvard Health Blog, and a former editor of the Harvard Heart Letter. Before joining Harvard Health, Nancy was a writer and editor in the Clinical Publications Program at Harvard Pilgrim Health Care. She began her work there as a women's health writer creating patient education materials and then became the manager of the program. Nancy's writing and editing experience includes work at the Massachusetts Institute of Technology, where she worked at the Journal of Science, Technology, and Human Values and served as editor of a conference proceedings on energy and the environment.

Marc Garnick, MD
Dr. Marc B. Garnick is an internationally renowned expert in medical oncology and urologic cancer. A clinical professor of medicine at Harvard Medical School, he also maintains an active clinical practice at Beth Israel Deaconess Medical Center. He has dedicated his career to the development of new therapies for the treatment of prostate cancer.
Dr. Garnick is the Editor in Chief of HarvardProstateKnowledge.org and Harvard Medical School's Annual Report on Prostate Diseases, both of which emerged from his keen interest in explaining issues of medical importance to patients and their families to help them make appropriate treatment choices.