Latest from Harvard Health
Meet the Harvard Health Experts

Featured Expert:
Anthony L. Komaroff, MD
Anthony Komaroff is the Steven P. Simcox/Patrick A. Clifford/James H. Higby Professor of Medicine at Harvard Medical School, Senior Physician at Brigham and Women's Hospital in Boston, and Editor in Chief of the Harvard Health Letter. He was Director of the Division of General Medicine and Primary Care at Brigham and Women's Hospital for 15 years and is the Founding Editor of NEJM Journal Watch General Medicine, a summary medical information newsletter for physicians published by the Massachusetts Medical Society/New England Journal of Medicine. Dr. Komaroff was the Editor in Chief of Harvard Health Publications from 1999 to February 2015.
Dr. Komaroff practiced general internal medicine for 45 years. He teaches courses on clinical medicine and clinical research methods at Harvard Medical School. He has served as an advisory board member for the Department of Health and Human Services, the U.S. Centers for Disease Control and Prevention, the National Institutes of Health, and for the Institute of Medicine of the National Academy of Sciences. He is the author of over 270 journal articles and book chapters and of two books. In recognition of his accomplishments, Dr. Komaroff has been elected as a Fellow of the American College of Physicians and of the American Association for the Advancement of Science.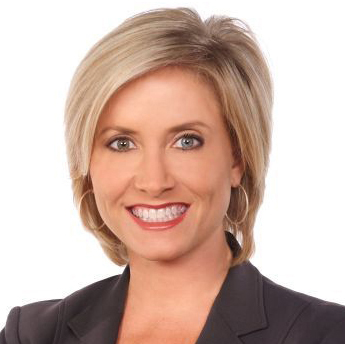 Heidi Godman
Heidi Godman is the executive editor of the Harvard Health Letter. Before coming to the Health Letter, she was an award-winning television news anchor and medical reporter for 25 years. Heidi is a journalism fellow of the American Academy of Neurology, and has been honored by the Associated Press, the American Heart Association, the Wellness Community, and other organizations for outstanding medical reporting. She is most proud of a government proclamation for her efforts to secure health insurance for less fortunate children. Heidi holds a bachelor of science degree in journalism from West Virginia University.

William Kormos, MD
Dr. William Kormos is a primary care physician at Massachusetts General Hospital and an Instructor in Medicine at Harvard Medical School. Dr. Kormos is the Director of Education at MGH's John D. Stoeckle Center for Primary Care, where his current projects include implementing novel methods for patient education and developing education programs for primary care physicians. Dr. Kormos has served as the associate director for the hospital's internal medicine residency program. He has received the Alfred Kranes Award, the Primary Care Program Teaching Award, the Bigelow Attending Teaching Award, and the Ambulatory Teaching Award from the MGH house staff. He earned his medical degree from the University of Miami School of Medicine and completed his internal medicine residency and fellowship at MGH.

Howard LeWine, MD
Dr. Howard LeWine is Chief Editor of Internet Publishing at Harvard Health Publications. He is recognized as an outstanding clinician and teacher and is a recipient of the Internal Medicine Teacher of the Year award at Brigham and Women's Hospital. After practicing primary care for more than 20 years, Dr. LeWine is now a hospitalist at Harvard-affiliated Brigham and Women's Hospital. He is also an Assistant Professor of Medicine at Harvard Medical School.

Beverly Merz
Beverly Merz is Executive Editor of Harvard Women's Health Watch, a publication she helped start in 1993. Before coming to Harvard she was an Associate Editor of JAMA, Managing Editor with the Union of Concerned Scientists, and held editorial positions at Encyclopedia Britannica and World Book Encyclopedia. She was also a founding editor of Cardio, a newsmagazine for cardiologists and SusanLoveMD.org. Beverly has contributed to a variety of general and health publications including The New England Journal of Medicine, Good Housekeeping, and The Chicago Tribune. She is a graduate of The University of Colorado.