Latest from Harvard Health
Meet the Harvard Health Experts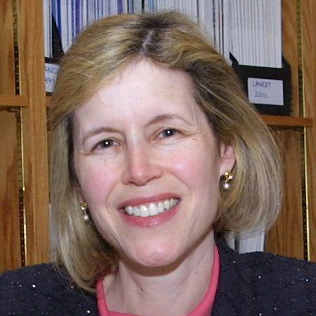 Featured Expert:
JoAnn E. Manson, MD, DrPH
Dr. JoAnn E. Manson is chief of the Division of Preventive Medicine and co-director of the Connors Center for Women's Health and Gender Biology at Brigham and Women's Hospital and the Michael and Lee Bell Professor of Women's Health at Harvard Medical School.
Dr. Manson's research has focused on several important areas: women's health, randomized clinical trials in cardiovascular disease prevention, biomarker studies, and translational research. She is the principal investigator on several grants from the National Institutes of Health, including the Vitamin D and Omega-3 Trial (VITAL), the Women's Health Initiative Vanguard Clinical Center at Brigham and Women's Hospital, the Women's Antioxidant and Folic Acid Cardiovascular Trial, and the Biochemical and Genetic Risk Factors for CVD in Women, among others. She is also leading the largest research trial to date to investigate the heart health benefits of cocoa flavanols by administering the concentrated nutrients in capsule form.
Dr. Manson has received numerous awards and honors, including the Woman in Science Award from the American Medical Women's Association, the Population Research Prize and the Distinguished Scientist Award from the American Heart Association, and has been elected to the Institute of Medicine of the National Academies. She was also one of the physicians featured in the National Library of Medicine's exhibition, "History of American Women Physicians" in Bethesda, Maryland. She is a Past President of the North American Menopause Society.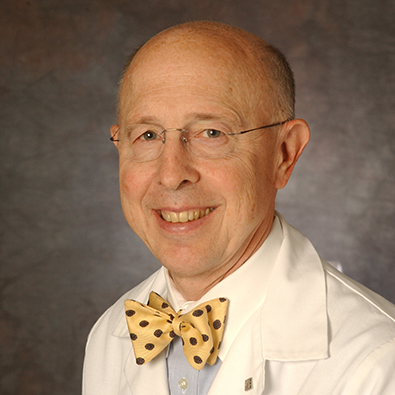 William C. DeWolf, MD
Dr. William C. DeWolf is Urologist-in-Chief and Director of the Urologic Research Laboratories at Beth Israel Deaconess Medical Center and Professor of Surgery at Harvard Medical School.
His major areas of interest include urologic malignancies and prostatic diseases. His major research interest is molecular genetics and the biochemistry of malignancy.
Dr. DeWolf earned his medical degree from Northwestern University Medical School and has completed advanced training in urologic surgery, general surgery, and transplantation. He has received several major awards, including a National Institutes of Health Research Career Development Award, and has been an American Urological Association Scholar. He is a Fellow of the American College of Surgeons.
Dr. DeWolf has served as president of the National Urologic Forum, serves on the editorial board of the journal Urology, and is a referee for several major urologic and scientific journals. He has authored or co-authored over 200 articles and chapters.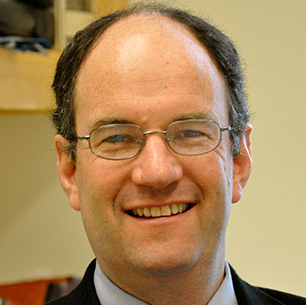 Eric Rimm, ScD
Dr. Eric Rimm is a Professor of Epidemiology and Nutrition and Director of the Program in Cardiovascular Epidemiology at Harvard School of Public Health and also Professor of Medicine at Harvard Medical School. His research group focuses on the study of diet and lifestyle characteristics in relation to cardiovascular disease. He also studies the impact of school nutrition policies on the diets of school children, and the impact of food stamps on dietary habits.
Dr. Rimm was a member of the scientific advisory committee for the 2010 U.S. Dietary Guidelines for Americans. He is an associate editor for the American Journal of Clinical Nutrition and the American Journal of Epidemiology. He was awarded the 2012 American Society for Nutrition's General Mills Institute of Health and Nutrition Innovation Award.
Dr. Rimm earned his bachelor's degree from the University of Wisconsin-Madison, his doctor of science degree from the Harvard School of Public Health, and completed a nutrition and epidemiology fellowship at the Harvard School of Public Health. During his 20-plus years on the faculty at Harvard, he has published more than 450 peer reviewed publications.

Suzanne Olbricht, MD
Dr. Suzanne Olbricht is a dermatologist at the Lahey Hospital and Medical Center in Burlington, Massachusetts, and Associate Professor of Dermatology at Harvard Medical School. Dr. Olbricht graduated from Indiana University in 1973, earned her medical degree from Baylor College of Medicine in Texas and completed her internship in internal medicine at Boston City Hospital in 1977. She received her residency training in dermatology at Boston City Hospital, Massachusetts General Hospital, and Harvard Medical School. She did a fellowship in Mohs' micrographic surgery and cutaneous oncology at Massachusetts General Hospital and Harvard Medical School. Dr. Olbricht's special interest is Mohs' micrographic surgery for the removal of difficult skin cancers.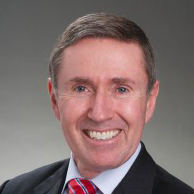 Ronald Schouten, JD, MD
Dr. Ronald Schouten is the Director of the Law and Psychiatry Service at Massachusetts General Hospital and Associate Professor of Psychiatry at Harvard Medical School. He practiced employment law in Chicago before attending medical school and has combined his legal and medical training to provide consultation and training to a wide variety of groups and individuals. Dr. Schouten has played key roles in developing innovations in the teaching of forensic mental health issues. These include a grand rounds program on mental health issues for Massachusetts' judges, a Harvard Medical School Continuing Education Program for legal professionals, the Harvard Medical School Forensic Psychiatry Fellowship, and numerous teaching programs for the Law and Psychiatry Service and Harvard Medical School. He is a Knowles Scholar in the Faculty of Arts and Sciences at Harvard College, where he teaches a freshman seminar entitled Responsibility, the Brain, and Behavior. Dr. Schouten is also co-author, with James Silver, JD, of Almost a Psychopath, one of the Almost Series books from Harvard Health Publications.